| | | |
| --- | --- | --- |
| | Cattyshack Cats | |
is proud to present its 18th
Championship and Household Pet Cat Show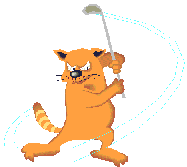 September 10-11, 2005
North Augusta Activities Center
100 Riverview Park Drive
North Augusta, South Carolina 29841-3593
Our Judges
| | | | |
| --- | --- | --- | --- |
| | | | |
| Beth Hicks | Allbreed | Frances Yow | Allbreed |
| Robin Higgins | Allbreed | Nancy Parkinson | Allbreed |
| Penny Garrett | Allbreed | Al Walbrun | Allbreed |
| Lynne Sherer | Allbreed | Debbie Lopeman | Allbreed |
| Nancy Parkinson | Specialty | Fate Mays | Specialty |
| Chris Unangst | Specialty | Barbara Ray | Specialty |
| | | | | |
| --- | --- | --- | --- | --- |
| Show Manager | | Entry Clerk | | Vendors |
| | | | | |
| tankopje@aol.com | | sue.hansen@corbel.com | | acrith@aol.com |
| 208 Kings Chapel Road | | 11627 Tanager Drive | | 3373 Ravenwood Drive |
| Augusta, GA 30907 | | Jacksonville, FL 32225 | | Augusta, GA 30907 |
| Phone: (706) 860-1521 | | Phone: (904) 641-1809 | | Phone: (706) 650-8189 |
| | | Limited ability to accept faxes. Call / E-mail prior to faxing or sending any information requiring a signature. | | |
PLEASE, no calls after 10:00 PM ET!
EARLY BIRD! 3 cats for $170, includes extra ½ cage
less than 3 cats, $65 each,
must be received by June 30, 2005
Regular entries must be received by the closing date, August 25, 2005
Clerking school Friday 9/9/05, Chris Unangst & Vanadis Crawford
Sign up at Vanadis@concentric.net


For a printer friendly version, click here.
Show Hotel: Our official motel for this show is:
| | |
| --- | --- |
| La Quinta | Double Rate $47.50 + tax for up to 4 people |
| I-20 at Washington Road | King Rate $54.00 + tax |
| Augusta, GA 30907 | (706) 733-2660 |
NOTE: Please say you are with the Cattyshack Cats Show in order to receive this special rate. Please, please, pretty please, make extra efforts to keep the rooms sparkling and clean, to justify their confidence in the show committee and the cat fancy! This means PLEASE CONFINE CATS TO CAGES OR THE BATHROOM AND TAKE EXTRA CARE TO LEAVE YOUR ROOM IN CLEAN CONDITION. This block of rooms will be held until September 1, 2005. Reserve Early!!
Additional motels which accept cats are:
| | |
| --- | --- |
| AmeriSuites | Masters Economy Inn |
| 1062 Claussen Road | 3027 Washington Road |
| (706-733-4656) | (706) 863-5566) |
| Non-refundable $30 pet deposit | |
Transportation: Augusta is served by Delta, U S Air, and Continental.
Show Hours: Exhibitors may check-in Saturday from 8:30 - 9:30 AM. Judging will begin at 10:00 AM on Saturday and at 9:00 AM on Sunday. Show hours are from 10:00 AM - 4:00 PM on Saturday and 9:00 AM until 3:30 PM on Sunday. All cats must remain in the show hall during advertised hours unless permission to leave is given by the Show Management. No cats may be left in the show hall overnight.
Benching: One adult or two kittens are allowed per single cage space. Each entry will be provided one cage space. A single cage space measures 22 inches x22 inches x 22 inches. A double cage space (extra half cage) measures 22 inches x 44 inches x 22 inches. All cages must be covered on three sides. For the cat's comfort, we recommend that you provide a rug and a top cover as well. All cats and kittens present in the show hall must have an assigned cage. No cats may be confined to carriers, either displayed or under cages, during show hours. Any person disregarding this rule will be asked to leave the show hall.
Requests: Only one benching request will be honored. Agent requests will take priority over benching requests.
Services: Cat litter will be provided. Please bring your own cat food, dishes, and litter pans. People food will be available in the show hall, but there are several fast food places convenient to the show hall. We will plan a lunch break.
Clerks: Please indicate on the Summary Sheet if you wish to clerk. TICA Certified Clerks will be paid $30.00 per day, lunch, and a marked catalog. Compensation will be given upon completion of the assignment.
Registration: All cats (except Korats) may be shown without being registered, one time in TICA. To claim any wins or titles, the cat would have to be registered before its next show. Newcomers are welcome at TICA shows. Try one of our shows, then register your cat(s)!
Kittens: All kittens entered for competition must be at least four but less than eight calendar months old on the day of the show. Kittens may be spayed or neutered.
Show Rules: The Show Rules of The International Cat Association will be in full force and effect throughout this show. You may obtain a copy of the show rules from TICA, PO Box 2684, Harlingen, TX 78551 for $7.00. By entering, all exhibitors agree to abide by the decisions of the judges and show committee. Ribbons and/or rosettes will be awarded in compliance with the TICA Show Rules.
This is a non-vetted show. No veterinarian inspection will be required. All cats and kittens must be immunized against feline enteritis/rhino/calici virus at least 21 days prior to the show, and should test negative for FeLV and FIV. Cats with ear mites, fungus, or showing any signs of illness will not be permitted in the show hall. Any cat or kitten from a house or cattery where there has been fungus or any infectious or contagious illness within 21 days before the show is ineligible for entry and/or exhibition. Any cat that is obviously pregnant or lactating will be disqualified. All claws (front and back) must be clipped before judging. Declawed cats are eligible for entry.
Liability: Neither Cattyshack Cats, TICA, North Augusta Activities Center, nor La Quinta can be held liable for loss, theft, or accident to cats, kittens, personal property, exhibitors, or their guests.
The show hall is a non-smoking building.
Please indicate whether you accept or do not accept all of the following by clicking on the appropriate button below:
1. I will enter my cat(s) at my own risk, subject to the conditions in the Show Rules of THE INTERNATIONAL CAT ASSOCIATION and will abide by the rulings of the Show Committee

2. I am at least 18 years of age. If you are not 18 years old or older, a parent or guardian must complete the on line forms.

3. I understand that transmission of one or more of the E-Mail Entry Forms accompanying this flyer constitutes an agreement to pay for my entries even if I fail to bench.

4. I will mail a check payable to Cattyshack Cats covering the entry fees for this show within 10 days of submitting the form(s) to the designated Entry Clerk.
Questions related to the show (including directions, problems with the show hotel, etc.)
should be addressed to show management/entry clerk as identified on the flyer.
If you have technical problems with this form, please contact the
SE Region Web Master.
 Web Page Designed and Maintained By
DeLWeb Designs and Services
Copyright © 1999-2005. All Rights Reserved.