Carolina Cattails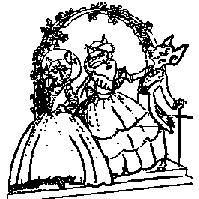 Fayetteville, NC
Presents the 2004 Southeast Regional
Championship & Household Pet Cat Show
and Awards Banquet
August 7 - 8, 2004
Holiday Inn Bordeaux
1707 Owen Dr
Fayetteville, NC 28304

Show Hall and Hotel All Under One Roof!!
5 Minutes From The Airport!
Judges
| | | | | |
| --- | --- | --- | --- | --- |
| Robin Higgins | AB | | Beth Hicks | AB |
| Don Caruthers | AB | | Pat Smith | AB |
| Penny Garrett | AB | | Dewane Barnes | AB |
| Fate Mays | AB | | Connie Webb | AB |
| Debbie Lopeman | AB | | Anne Ritzinger | AB |
| Chris Unangst | SP | | Lisa Dickie | SP |
| | | |
| --- | --- | --- |
| | | |
| barbara.ray@willowplace.com | | sshell@boone.net |
| (864) 243-2804 | | (828) 733-6308 |
Entry Clerk/Information
5747 Mountain Trail
Snow Camp, NC 27349
Phone: (336) 376-0420
(No calls before 9:00 AM or after 10:00 PM ET Please)
FAX: (336) 376-9455 (24 hours)
Vendor Coordinator
barbara.ray@willowplace.com
(864) 243-2804
Show Photographer
Helmi Flick
(864) 243-2804
Please Make Room Reservations Early
Show Motel / Show Hall: Holiday Inn Bordeaux, 1707 Owen Drive, Fayetteville, NC 28304. (800) 325-0211 or
(910) 323-0111. This is a nonsmoking show hall and is air conditioned/heated and handicapped accessible. Show Rates are $72.00 including tax, $15.00 one time pet fee also, a $100.00 cash or $50.00 credit card deposit for any damage to rooms with are refundable. *** Reservations must be made directly with the hotel by July 05, 2004 for this rate.*** Mention the group name Carolina Cattails when making reservations or the Club will not receive credit for rooms reserved.****
Show Hours: Saturday check-in will be 7:30 AM.-8:30 AM. Judging will start promptly at 9:00 AM on Saturday and 8:30 AM on Sunday. Advertised Show hours Saturday and Sunday are until 5:00 PM. In consideration of our paying spectators, no cats may be removed from the show hall before the end of advertised show hours without the show managers permission. No cats may be left in the show hall overnight.
Transportation: Closest Airport is the Fayetteville Regional Airport ( 5 minutes). The Holiday Inn Bordeaux provides a complementary shuttle service to and from the airport.
Benching: By exhibitor. Each entry will be provided a single benching cage measuring 22 inches long x 22 inches high x 22 inches wide. A double cage space (extra half cage) measures 22 inches wide x 46 inches long x 22 inches high. All cages must be covered on three sides. For the cat's comfort, we recommend that you provide a rug and a top cover as well. All cats and kittens present in the show hall must have an assigned cage. No more than one (1) adult cat or two (2) kittens will be allowed per single cage. No kittens or cats may be confined to carriers, either displayed or under cages, during show hours. Any person disregarding this rule will be asked to leave the show hall. Cats may not be left in the show hall over night.
Services: Cat litter will be provided. Please bring your own cat food, dishes, and litter pans. People food will be available.
Kittens: All kittens (pedigreed or HHP ) entered for competition must be at least four (4) months old, but less than eight (8) months old on the day of the show. All kittens for sale must be at least three (3) months of age. Kittens and cats for sale must have health certificates available to verify proof of age and FeLV negative test results (for kittens six (6) months old or younger, the dam's certificate may be used to verify FeLV negative results. Sale cats and kittens without appropriate health documentation at check in will be required to leave the show hall.
Household Pets: Household pets over eight (8) months old MUST be spayed or neutered. Household pets are judged in 10 divisions. If you are not sure which color or division your household pet belongs in, please send a color photograph of your cat with your entry. Photo's will be returned at check in.
Health Requirements: This is a non-vetted show. Cats showing signs of earmites, fleas, fungus or any illness will not be permitted in the show hall. All entries should be immunized against feline rhinotracheitis, calici virus and feline enteritis and should test negative for feline leukemia and feline aids. Any cat or kitten from a house or cattery where there has been a fungus or any infectious or contagious illness within 21 days before the opening date of the show is ineligible for entry and/or exhibition. Any cat that is obviously pregnant or lactating will be disqualified. ALL CLAWS ( FRONT AND BACK ) MUST BE CLIPPED BEFORE JUDGING. Declawed cats are eligible for entry.
TICA Regulations: The Show Rules of The International Cat Association will be in full force and effect throughout this show. You may obtain a copy of the show rules from TICA (ticaeo@xanadu2.net), PO Box 2684, Harlingen, TX 78551 for $7.00. By entering, all exhibitors agree to abide by the decisions of the judges and show committee.
Registration Requirements: With the exception of Korats, it is necessary for cats, kittens, alters or household pets to be registered with TICA to compete. Registration is necessary for your entry to be scored for titles, regional and international awards. Championship cats, kittens, alters and household pet adults will only be scored once without registration. To obtain information about registration with TICA call (210) 428-8046 or write to the TICA Executive Office at P O Box 2684, Harlingen, TX 78551.
For Sale Cats/Kittens: All kittens for sale must be at least 3 calendar months of age. All cats/kittens must have their required shots.
Clerks and Stewards: Clerks and Stewards are necessary for this to happen. Please indicate on the summary sheet which days you are available. Clerks will be compensated $35.00/day plus lunch and a marked catalog. Do not deduct compensation moneys from your entry fee.
Awards: Rosettes will be awarded in accordance with TICA Show Rules. A Best of the Best Presentation will be made to the top three (3) Kittens, Cats, Alters, HHP's, HHPK's and top NBC at the end of judging on Sunday. As always, we would like for as many folks as possible to remain in the show hall for this presentation. We will try to have judging finished in such time that this is possible.
For the comfort of our exhibitors and spectators: The show hall will be a nonsmoking area. Children are always welcome at our show, but for the enjoyment of all we request that youngsters be supervised at all times. Show management reserves the right to ask parents to control or remove disruptive children.
Liability: Neither Carolina Cattails, TICA, Holiday Inn Bordeaux, or any hotel can be held liable for loss, theft or accident to cats, kittens, personal property, exhibitors or their guests.
Note: ** A Summary sheet and full payment MUST accompany all entries. The fee for returned checks is $30.00. No checks will be accepted at the door. No cat will be benched until all fees are paid in full.
Banquet Reservation Form Banquet reservations must be made prior to noon (Eastern Time), Wednesday, August 4, 2004.
This show has closed. Thank you for your support!

Questions related to the show (including directions, problems with the show hotel, etc.)
should be addressed to show management/entry clerk as identified on the flyer.
If you have technical problems with this site, please contact the
SE Region Web Master.