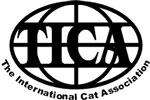 Evangeline Country Cat Fanciers presents
Cats on the Bayou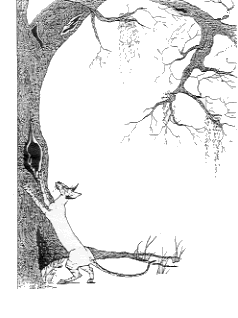 October 1 & 2, 2005
Heymann Performing Arts & Convention Center
1374 S. College Road
Lafayette, Louisiana 70503
Our Judges
| | | | | |
| --- | --- | --- | --- | --- |
| Don Caruthers | AB | | Ellen Crockett | AB |
| Robin Higgins | AB | | Dewane Barnes | AB |
| Vicki Jo Harrison | AB | | Bill Lee | AB |
| Kay DeVilbiss | AB | | Harley DeVilbiss | AB |
| Toni Jones | AB | | Donna Gonnea | SP |
| Ellen Crockett | SP | | Francine Hicks | SP |
| | |
| --- | --- |
| | |
| juliehill@starband.net | evangelinecatshow@earthlink.net |
| 3906 Quail Tower Road | (*special mail box for this show only) |
| Luverne, AL 36049 | 100 Jonah Circle |
| Phone: (334) 335-3669 | Lafayette, LA 70508-7466 |
| PLEASE do not call after 10 PM CT | (337) 989-0085 |
| | (before 9:00 PM CT) |
| | Fax: (337) 989-0085 but call first |
Entry Clerk
evangelineentries@earthlink.net
(205) 833-0834
901 N Martinwood Dr.
Birmingham, AL 35235
No calls after 10 PM CT
Vendor Coordinator

sammykats@aol.com
(504) 689-3147
SHOW INFORMATION:
Persons interested in the show as a spectator, click here for additional information.
For exhibitors:
For a print friendly version, click here.
Show Hotel:
Travelodge Lafayette Center
1101 W. Pinhook Rd.
Lafayette, LA 70503
Phone: (337) 234-7402, toll free (800) 578-7878
Double, queen, or king $45.00, plus tax
Free continental breakfast
Does NOT provide shuttle to/from airport, but is only 5 minutes from the airport and 1 minute from the show hall
IMPORTANT: Please keep any spraying males/females caged or in the bathroom, then clean the bathroom. Please use trash bags to throw out any used litter, empty cans of cat food, or anything else smelly, and bring them to the show hall where you can dispose of them.
Transportation: ASA (the Delta Connection), Continental and Northwest Airlines all serve Lafayette. You may also fly into Baton Rouge, only a short hour's drive from Lafayette, and rent a car for the remainder of the trip.
Services: Cat litter will be provided. There will be people food available in the show hall.
Non-Vetted Show: All cats and kittens should be current in their vaccinations. Cats/kittens with ear mites, fungus or showing signs of illness will not be permitted in the show hall.
For Sale Kittens: All "For Sale" kittens MUST be at least 3 months old (TICA Show Rules, ARTICLE THREE - 3.10). If you plan to bring kittens for sale, mark it on the Summary Sheet and pay the amount indicated.
Clerking: A free entry, meal and appropriately marked catalog will be given for each day clerked. Preference is given to Licensed TICA clerks. Indicate your interest on the entry form.
Show Rules: This show is licensed under the show rules of The International Cat Association and these rules will be enforced. For your copy, write TICA, P. O. Box 2684, Harlingen, TX 78551.
Check-in: Please check in each day that you have cats entered. IMPORTANT, PLEASE NOTE: Check-in on Saturday will be from 9:00 AM to 9:30 AM. Check- in on Sunday will be from 8:00 to 8:30 AM. Judging starts promptly at 10:00 AM on Saturday and 9:00 AM on Sunday. All cats must remain in the show hall during advertised hours: 10:00 AM-5:00 PM Saturday and 9:00 AM-4:30 PM Sunday.
Please indicate whether you accept or do not accept all of the following by clicking on the appropriate button below:
1. I will enter my cat(s) at my own risk, subject to the conditions in the Show Rules of THE INTERNATIONAL CAT ASSOCIATION and will abide by the rulings of the Show Committee.

2. I am at least 18 years of age. If you are not 18 years old or older, a parent or guardian must complete the on line forms.

3. I understand that transmission of one or more of the E-Mail Entry Forms accompanying this flyer constitutes an agreement to pay for my entries even if I fail to bench.

4. I will mail a check payable to Evangeline Country Cat Fanciers covering the entry fees for this show within a week of submitting the form(s) or by the closing date of the show (whichever comes first) to the designated Entry Clerk.
Web Page Designed and Maintained By
DeLWeb Designs and Services
Copyright © 1999-2005. All Rights Reserved.